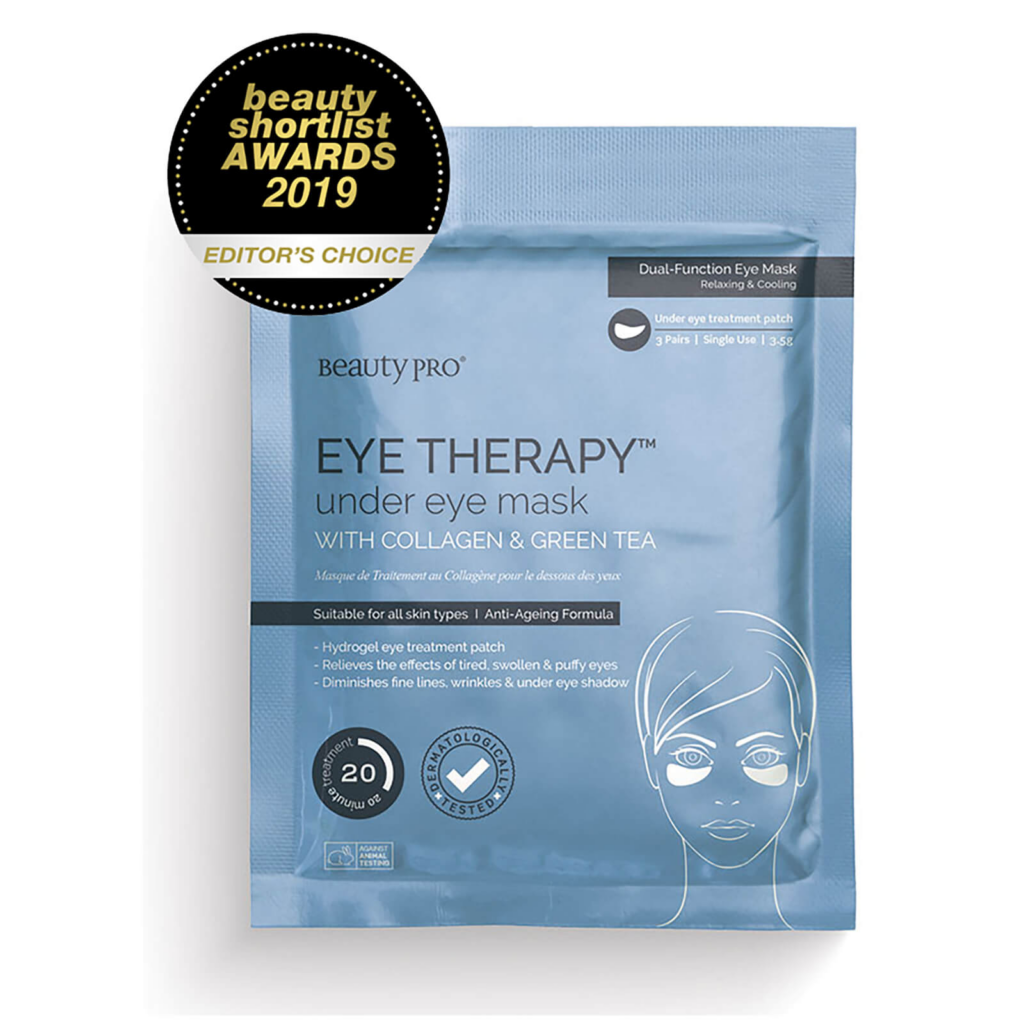 BeautyPro Eye Therapy Under Eye Collagen Patch (3 Pairs)
Collagen + Green Tea
Hydrogel patch formulated with anti-aging marine-based collagen, combined with Green Tea, Aloe Vera and Vitamins A&E.
An intensive under eye treatment to nourish and minimize the appearance of fine lines, wrinkles, puffiness, under eye shadow and dryness while increasing elasticity and firmness for a youthful appearance.
Suitable for all skin types, our under-eye patches are infused with collagen and energizing ingredients, cut to the shape of the under eye and ready to use.
The science behind the BeautyPro Collagen Infused Under Eye Mask is the utilization of marine collagen, combined with key vitamins, herbs, and botanicals to relieve the effects of tired, swollen and puffy eyes while targeting under eye shadow.
As well as long term, anti-aging benefits and improvement to the delicate eye tissue this wonderful product diminish the signs of fine lines and wrinkles.
BENEFITS
- Anti-aging treatment
- Relaxing and Cooling
- Improving skin clarity, tone, and elasticity
- Diminishes the signs of fine lines and wrinkles
- Ready to use
- Just 20 minutes
- No animal ingredients or testing
- Free of Mineral Oils, Lanolin, and Petroleum
- Paraben Free Formula
HOW TO USE:
Gently cleanse the area, remove the mask from packaging, peel of patch from the clear sheet, apply under the eye and wear for 15-20 minutes.