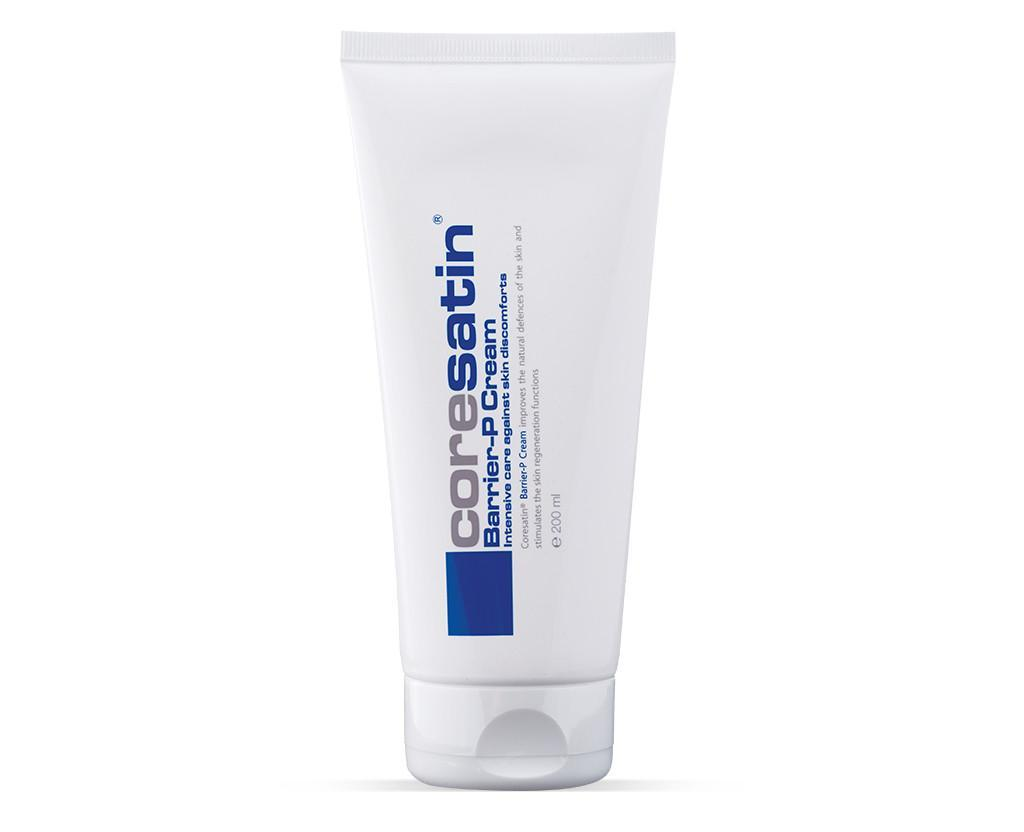 Coresatin Barrier-P Cream
Barrier-P Cream Contains:
- the same structural properties with the existing barrier layers of the skin.
- moisturizing active agents to boost the barrier effect of the lipids and to help restoring the barrier function of the skin in small burns, small wounds, minor cuts, and bruises.
- a unique formula that minimizes the need for topical steroids.
- highly liquid repellent agents for protecting your skin from moisture damage.
Helps to:
- alleviate to reduce skin irritation.
- protect healthy skin and prevent severe dryness, skin scaling and cracking.
- soothe irritated skin.
- protect the skin from faeces, urine exposures.
- form a protective barrier on your skin and prevent the development of diaper rash when used after every diaper change.
- protect your skin from chlorinated water exposure which causes permanent damages.
- activate the natural barrier restoration process of the skin in common skin irritations such as skin resurfacing procedures, abrasions, and superficial burns.
The use of barrier creams that help rejuvenate the hydrolipidic layer in dehydrated skins increases the effectiveness of dermatological treatments.