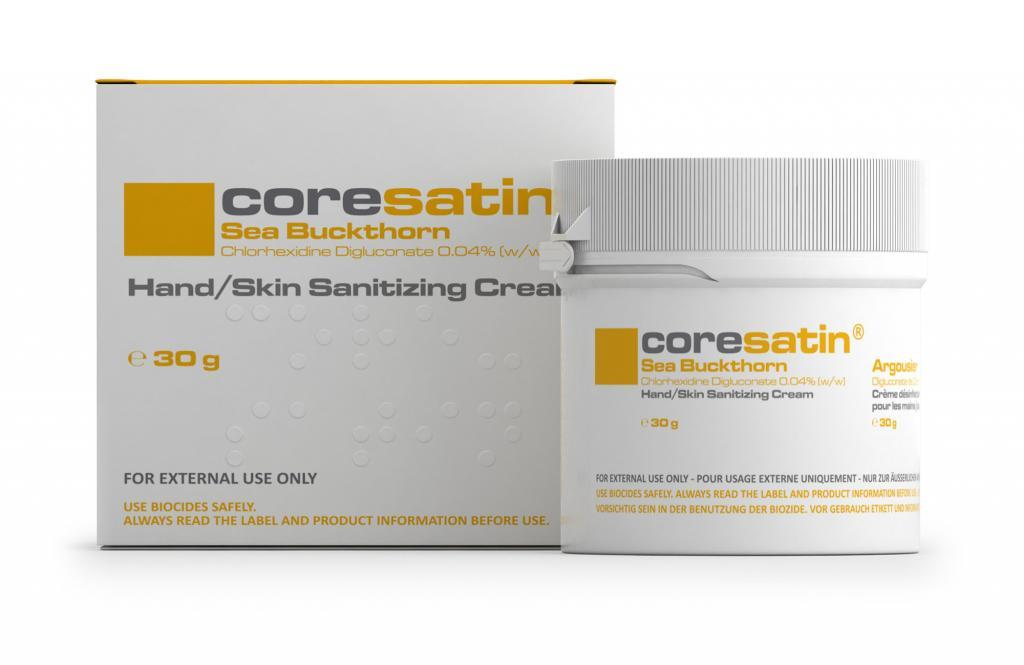 Coresatin Sea Buckthorn
Coresatin® Sea Buckthorn contains: -
0.04% Chlorhexidine Digluconate (CHDG) enriched by sea buckthorn.
CHDG has a significant proven efficacy and activity against the most common germs. It provides an antimicrobial protective effect for approximately 6 hours.
Sea Buckthorn is rich in fatty acids such as a-linoleic (omega 3), linoleic acids (omega 6) and Palmitoleic acid (omega 7). These are natural compounds of the skin and are known to have an effect in moisturizing and restoring the skin
Sea Buckthorn oil has:
- anti-oxidative,
- anti-inflammatory
- tissue restorative properties
Coresatin® Sea Buckthorn Hand/Skin Sanitizing Cream targets eliminating the harmful microorganisms where a vicious circle occurs between microbial activity and skin barrier function, in a balanced way without damaging the skin.