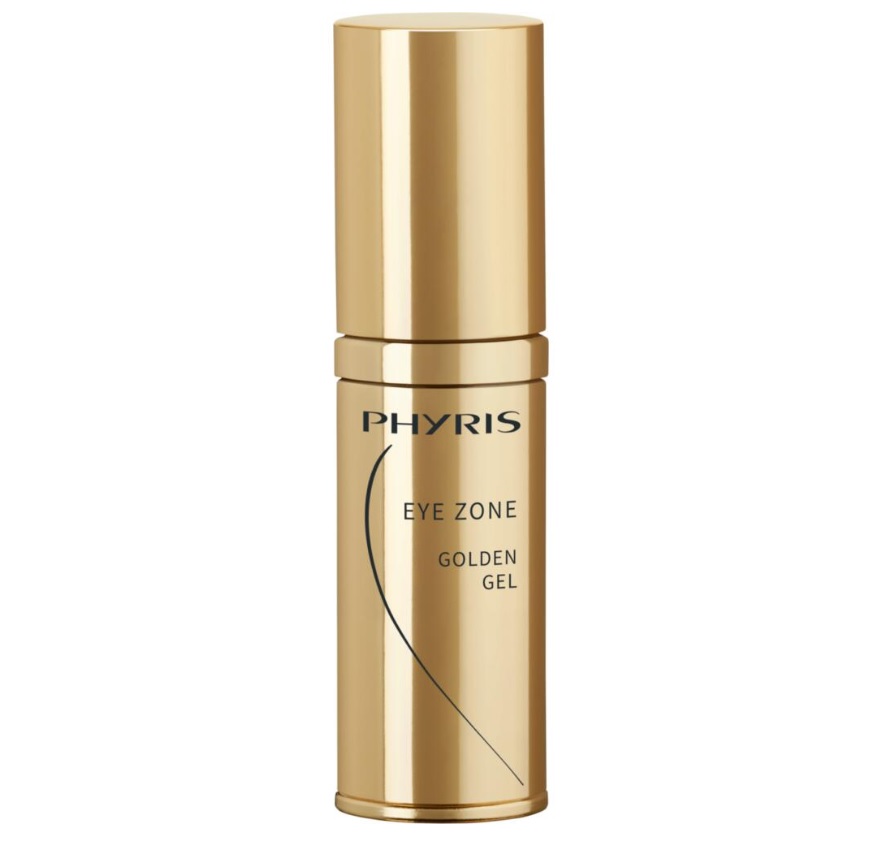 Phyris Golden Eye Gel
Description:
The wonderfully refreshing, cooling eye care gel PHYRIS Golden Gel with microfine gold lends the fragile eye region new elasticity, moisture and a sensation of freshness. The thin skin around the eyes is tightened and smoothed with regular use. Extracts of horsetail and Jew's Myrtle lend the PHYRIS Golden Gel a soothing effect which reduces swelling. A freshness program for the sensitive eye region.
Tip: Highly suitable for contact lens wearers, as completely oil-free. The oil-free formulation makes PHYRIS Golden Gel also the perfect base for eye make-up.
Application: After Cleansing and Somi, or to finish treatment, gently tap a pearl-sized quantity into the skin of the eye area. Avoid contact with the eyelashes to prevent the product from getting in the eyes. Then apply suitable face care.