Allergy Test
FIND WHAT MAKES YOU TICK
Allergies to pollen, dust mites, animal dander, and foods can have a negative impact on the well-being of individuals. An allergy is a disorder caused by an exaggerated IgE-mediated immune response to allergens.
Allergy and related diseases are extensive and rapidly growing problems affecting up to 30-40% of the world population and if left untreated can lead to severe diseases such as dermatitis, rhinitis, asthma, conjunctivitis, and anaphylaxis. Symptoms of allergies include difficulty in breathing, rashes, swelling, runny nose and vomiting. Brown's is offering a 20-allergen rapid test that covers some of the most prevalent allergies, in accordance with recommendations of internationally renowned allergy experts.
The test uses a modified Enzyme-Linked Immunosorbent Assay (ELISA) that detects specific IgE antibodies. A simple prick test will identify the degree of allergen sensitisation. The Allergy test is particularly well-suited for patients being treated with antihistamines.
Professional Advice
INTERESTED?
A trained health professional will guide and support you through this process. They will speak to you about your results and offer practical suggestions.
Book an Allergy Test
The Diagnostic Kit
Testing your reaction to the following foods:

FOOD ALLERGENS:
Egg white, Cow's milk, Wheat, Peanut, Almond, Hazelnut, Walnut, Soy, Cod, Celery

INHALATION ALLERGENS:
House dust mites, Dog dander, Cat dander, Timothy grass (pollen), Common ragweed (pollen), Mugwort (pollen), Grass mix, Rye, Ficus/Latex mix, Silver birch
Food allergies and food intolerances are different. Food intolerances involve the digestive system while food allergies involve the immune system.

FOOD ALLERGY
Reactions usually occur quickly, with a maximum of 2 hours after exposure to the 'reactive' food.
Food allergy involves the body's immune system and is a reaction to a specific food.
Symptoms include difficulty breathing, rashes, swelling, runny nose, and anaphylactic shock.
Mild to a severe allergic reaction – Might be life-threatening.

FOOD INTOLERANCE
Reactions are usually delayed, and symptoms may take several days to appear.
Food intolerance involves the digestive system and happens because the body has difficulty to digest certain food substances.
Sufferers can experience multiple symptoms, from migraine to bloating, diarrhoea, lethargy and a general feeling of unwellness.
Mild to severe intolerance – Not life-threatening
Locations
Contact us today to instantly book your
Food Allergy Test,
at your preferred Brown's Pharmacy.
Brown's Victor Pharmacy, Sliema
T. 21330352
Brown's Paola Square Pharmacy
T. + 356 2182 1646
Brown's Pharmacy, Kalkara
T. + 356 2180 7740
Brown's Pharmacy, Zebbug
T. + 356 2146 5411
Brown's Grognet Pharmacy, Mosta
T. +356 2143 2038
Brown's Pharmacy, Birkirkara
T. + 356 2148 8884
Brown's Pharmacy, Naxxar
T. + 356 2141 7652
Brown's Village Pharmacy, Mellieha
T. + 356 2152 3536
Brown's Medical Plaza Pharmacy, San Gwann
T. + 356 2137 2195
Brown's Pharmacy, Hamrun
T. + 356 2123 8623
Brown's Pharmacy, Qormi
T. + 356 2149 9697
Mensija Pharmacy, San Gwann
T. +356 2137 3275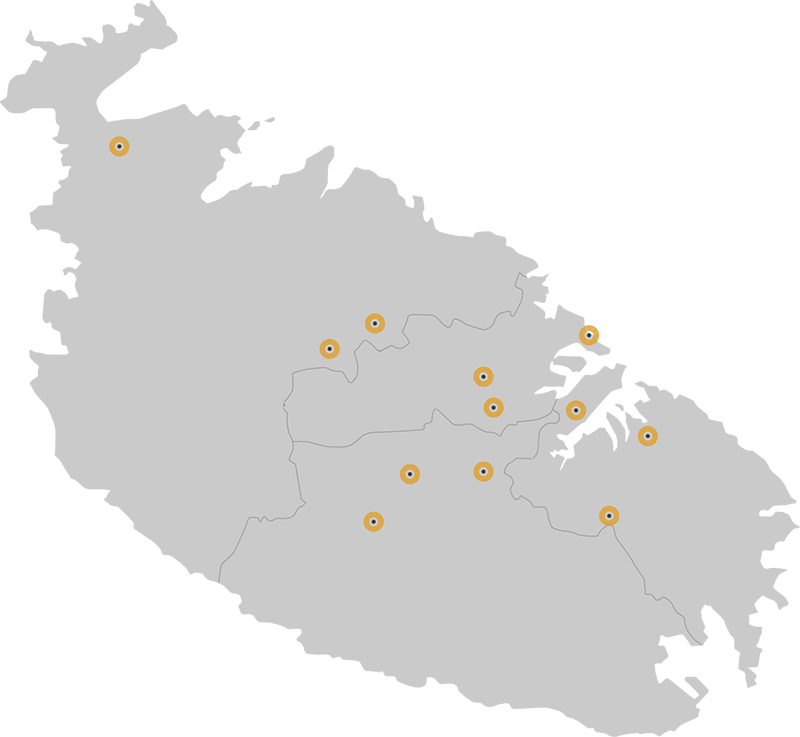 Contact Us
BOOK AN ALLERGY TEST