Food Intolerance Test
KNOW YOUR
FOOD
You like the foods you eat. Sometimes, though, your foods don't like you. It's really your gastrointestinal (GI) tract that is responding with symptoms of food intolerance that can make you regret some of your food choices. Food intolerances are common, and our test helps you understand what's going on.
The complex way food affects our everyday lives is an emerging area, and identifying the culprit for unpleasant or unexplained symptoms, is often difficult.
Food intolerances refer to the difficulty in digesting certain foods. The food particles that enter the bloodstream without being properly digested are perceived by the immune system as foreign invaders and trigger significant adverse reactions. Although not life-threatening like food allergies, food intolerances should never be underestimated as their impact on sufferers can be significant and severely impacting the ability to live normal healthy lives.
Food intolerances may produce a variety of symptoms including, lethargy, bloating, stomach pain, weight control problems and headaches. The symptoms of food intolerances can be delayed for many hours or even days and for this reason, it is often difficult to identify what the problematic foods are. The compelling need to identify these food intolerances encouraged Brown's to offer a Food Intolerance Test that covers 57 of the most common food intolerances with just a finger-prick.
The test uses a modified Enzyme-Linked Immunosorbent Assay (ELISA) that detects antibodies to foods. A simple prick test will allow for a detailed assessment of any intolerances present.
Professional Advice
INTERESTED?
A trained health professional will guide and support you through this process. They will speak to you about your results and offer practical suggestions.
Book a Food Intolerance Test
The Diagnostic Kit
Testing your reaction to the following foods:

GRAINS:
Wheat, Rye, Barley, Oat, Buckwheat, Amaranth, Goosefoot, Corn, Rice, Gluten

NUTS & SEEDS:
Peanut, Hazelnut, Almond, Cacao, Mustard


MILK:
Cow's milk, Goat's milk, Sheep milk, Casein

VEGETABLES:
Carrot, Celery, Cabbage, Broccoli, Garlic, Onion, Leek, Potato

FRUITS:
Banana, Lemon, Orange, Strawberry, Grape, Peach, Apple, Pineapple, Kiwi fruit, Tomato

LEGUMES:
Soy, Pea, Green bean

MEATS:
Lamb/Mutton, Pork, Beef, Chicken, Turkey

FISH & SEAFOOD:
Cod, Salmon, Trout, Tuna, Shrimp, Squid, Octopus

OTHERS:
Baker's yeast, Brewer's yeast, Coffee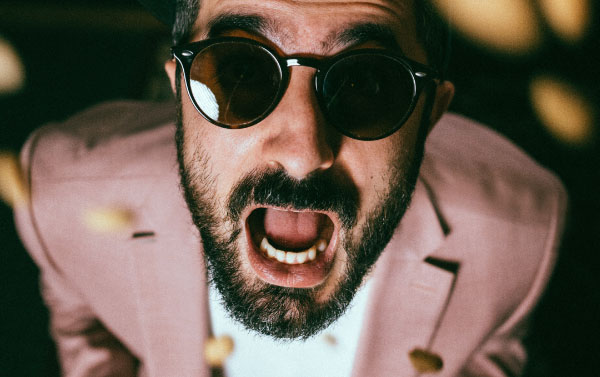 If you are positive to any food groups in the test, the simple act of removing them from your diet for 3 months can completely change your life. A personalised dietary guide will be provided consisting of a detailed assessment of the result and professional advice to support the recommended lifestyle modifications. Food intolerances and food allergies are different. Food intolerances involve the digestive system while food allergies involve the immune system.
A different test to identify your allergies, which includes inhalation allergens, is also available.
Book A Food Allergy Test
Locations
Contact us today to instantly book your
Food Intolerance or Allergy Test,
at your preferred Brown's Pharmacy.
Brown's Pharmacy, Attard
T. + 356 2143 6339
Brown's Quad Pharmacy, Mriehel
T. +356 21441060
Brown's Medical Plaza Pharmacy, San Gwann
T. + 356 2137 2195
Brown's Pharmacy, Hamrun
T. + 356 2123 8623
Brown's Pharmacy, Naxxar
T. + 356 2141 7652
Brown's Pharmacy, Qormi
T. + 356 2149 9697
Brown's Village Pharmacy, Mellieha
T. + 356 2152 3536
Naxxar Centre Pharmacy
T. +356 2141 1438
Brown's Pharmacy, Skyparks, Hal Luqa
T. 21696668
Brown's Victor Pharmacy, Sliema
T. 21330352
Brown's Paola Square Pharmacy
T. + 356 2182 1646
Brown's Pharmacy, Kalkara
T. + 356 2180 7740
Brown's Pharmacy, Paola Hill
T. + 356 2169 4818
Brown's Pharmacy, Sliema (Tigne Point)
T. + 356 2131 3233
Iklin Pharmacy
T. +356 2141 5499
St Anne Pharmacy, Birkirkara
T. +356 2744 1913
Brown's Pharmacy, St.Julian's, St. Julian's
T. +356 2133 3886
Brown's Grognet Pharmacy, Mosta
T. +356 2143 2038
Brown's Pharmacy, Birkirkara
T. + 356 2148 8884
Brown's Pharmacy, Mellieha
T. +356 2152 3554
Brown's Pharmacy, Pieta
T. + 356 2124 4366
Brown's Pharmacy, Zebbug
T. + 356 2146 5411
Mensija Pharmacy, San Gwann
T. +356 2137 3275
St Louis Pharmacy, Mosta
T. + 356 2143 1431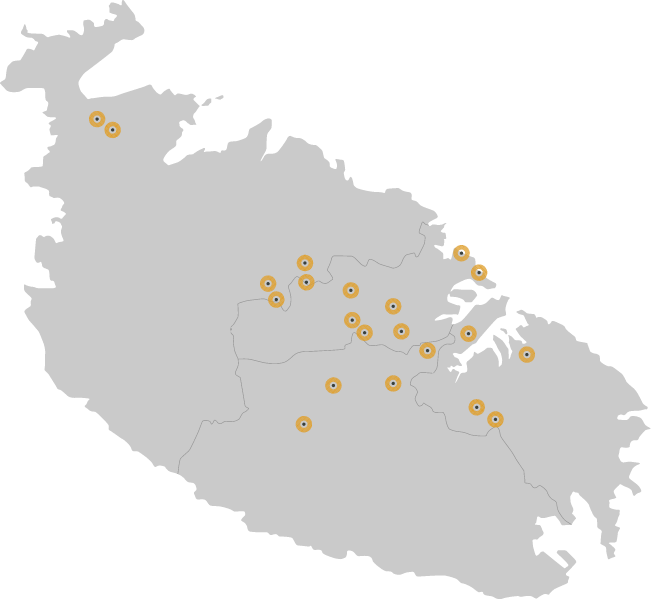 Contact Us
BOOK A FOOD INTOLERANCE TEST